Last month's post covered our general rules for helping you find

the finest paint colours for your Cotswold Stone home

. This month, we're cutting to the chase, perfect for those of you who are still in a quandary, and sharing

our top ten most popular front door paint colours

for these beautiful stone houses.
6. BS Lizard. We can easily mix this into Dulux Weathershield for you to give an enduring exterior finish.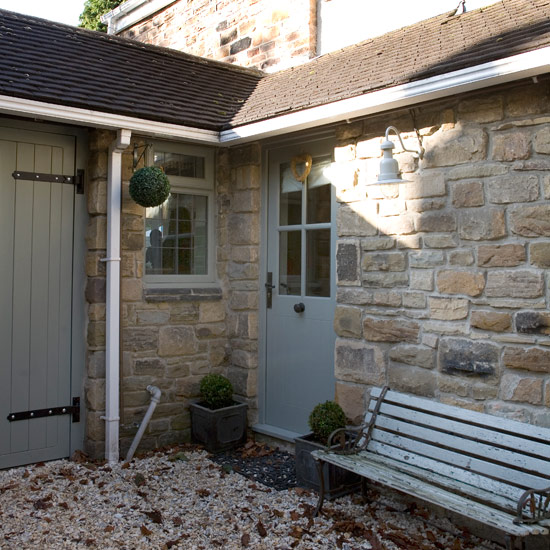 The paint colours listed in this post,

the most popular front door colours we stock

, form a perfect blend of muted tones, inspired by nature, which call to mind the relaxed country feel of the Cotswolds. However, our Top Ten would certainly work just as well when combined with painted render, or, indeed, the smart mellow yellow of London brick-stock.
Gentle greys, soft putties and cheerful blue-greens will all give you, your families and your visitors the warmest of welcomes!
Images via Modern Country Style, Farrow and Ball, Farrow and Ball, The Vintage Heart, The Cottage Gardener, Dulux, The Paper Mulberry, House To Home, Busy Bee Studios, Farrow and Ball