There are few better ways to boost the character of your kitchen than a treated wooden floor. Can you imagine this
Moroccan
style kitchen with standard lino?
From looking at images like these, you may be initially tempted to lean towards painting your kitchen floor....
...but may we steer you towards using our Osmo Wood Waxes? You see, paint will inevitably crack, flake, peel or blister with the extensive wear and tear that comes as part and parcel of life in the kitchen...
... but you will never have those difficulties using Osmo Wood Waxes. They work in a completely different way: feeding, protecting and enhancing your wood.
Not only that but Osmo Wood Waxes are an excellent choice for using in the kitchen as they are extremely durable. There is simply no point to using products in the kitchen that can't be scrubbed. Repeatedly.
That newly decorated painted floor may be beautiful but it can quickly begin chip. Osmo Wood Waxes can be wiped and are both stain-resistant and water-repellent.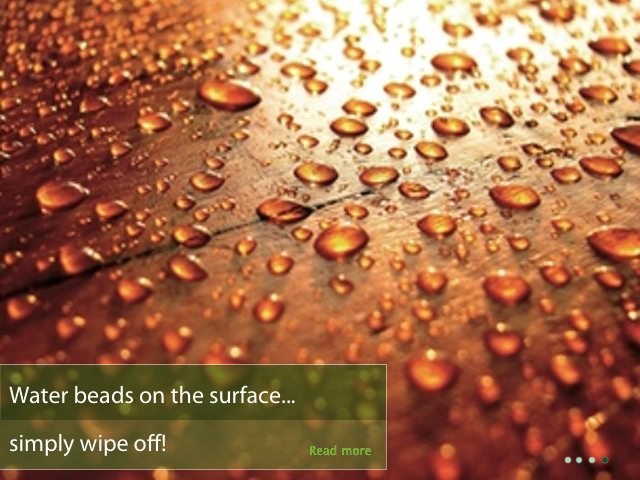 They dry to a satin-matt finish, combining all the advantages of oils and waxes in one easy-to-use product. And, importantly for Relics of Witney customers with young families, are incredibly safe for humans, plants and animals.
There are so many variables for you to give your kitchen a large injection of personality. Let's take a look at just a few ideas....
This effect can be achieved by taping off your floor into carefully measured squares, and alternating Osmo Wood Wax in Ebony and Oak. We love the way the beauty of the wood grain is still allowed to shine through.
This large stencilled effect would be best applied by careful freehand. It's so easy to forget what a beautiful feature a wood floor can be. By treating it with the love and care it deserves, we hope we've reminded you of the amazing array of possibilities a timber floor can give.
Images via My Paradissi, Design Sponge, My Free Textures, Unknown, True Woman, Osmo, Osmo, Unknown, surry Flooring Services, Sarah Gillbane Interiors